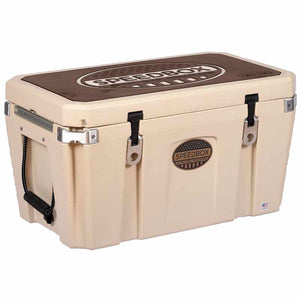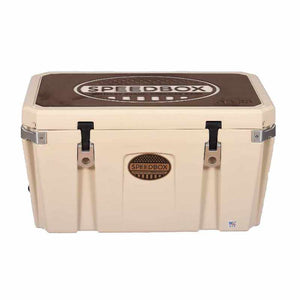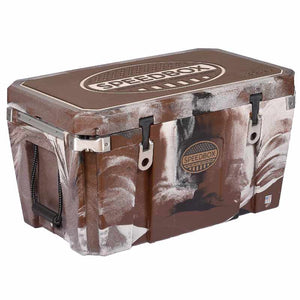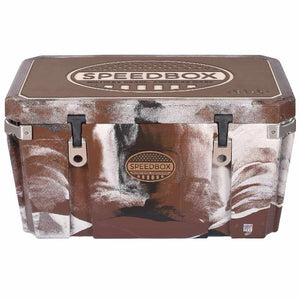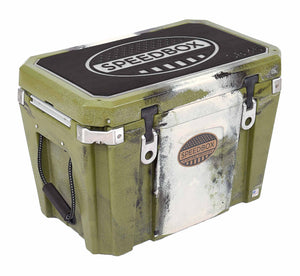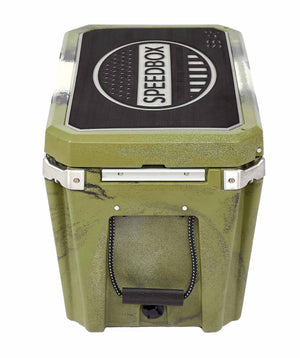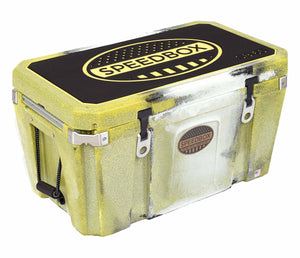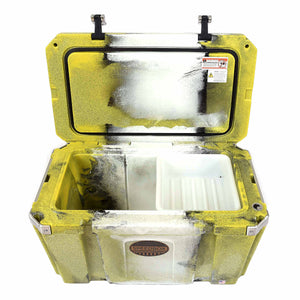 SpeedBox Cooler-65
$ 499.00

The Speedbox 65qt is the most versatile of all of the coolers in our lineup.
Small enough to carry from point A to Point B but large enough to store food and drinks for a small gathering or load it down with your day's catch or quarry.  The 65 will hold more than 2 cases of 12 oz. cans and a couple of bags of ice to keep it cold. This is professional grade.  This is SPEEDBOX.
17.75" high x 33" wide x 19.25" deep - 36 lbs
ALL SPEEDBOX COOLERS come standard with the following features:

GEAR TRACK/ RAM INTEGRATION 
STANDING PAD 
BOTTLE OPENERS/ TIE DOWN POINTS 
LOW-PROFILE CAMMING LATCHES
MADE IN THE USA• Every cooler is molded and assembled with
quality and pride in Sparta, TN.
MODEL: C-65-MIL-001  
*** NEW COLOR *** FOREST *** Available in all 3 sizes ***
---