Speedbox Endurance-40 nails pallet performance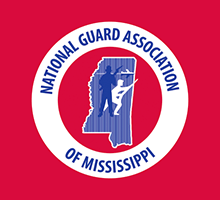 Speedbox's new Endurance-40, latest in a line of modular container systems for palletized cargo from the rapidly growing central Mississippi company, garnered a gung-ho reception at the recent Warrior Expo West in San Diego, California.
Speedbox founder Matt Summers looks forward to a hearty follow-up on the home front as an exhibitor at the National Guard Association of Mississippi's 80th annual state conference in Biloxi May 4-6.
"I could not be happier with the launch of Endurance-40. When people see it, they just get it," Summers says of the way Speedbox modular containers cube out on a 463-L pallet or load up an ISU 90.
Anyone who has ever had to load a pallet recognizes in an instant what quick work Speedbox makes of the job. "At Warrior West, they'd ask me, 'Do you know how much time it takes to build a pallet?' or 'Do you know how awful it is to work with an ISU?'"
Yes and yes. Summers, a disabled veteran, put his Special Forces background to work designing a better way to load, move and unload palletized cargo — easy, fast, safe and secure. Speedbox is his answer — rugged, durable American-made and military-grade containers optimized for palletizing and reliable, rapid mobilization needs.
The modular containers — envisioned and engineered by a man who's been there, done that and vowed to do it better — find a perfect fit with military personnel. They love the way Speedbox modular containers take the pain out of packing and palletizing involved with deployment, Summers said.
"I think our service members are tired of the transportation of their mission-critical equipment being an afterthought, and their reaction validated that." First responders, sportsmen and outdoor enthusiasts are big Speedbox fans, too.
The new, slimmer Endurance-40 and the original "built like a tank" Voyager-70 share the strong and lightweight, high-quality roto-molded polymer exterior that make them buoyant, watertight, airtight, windproof and shatter resistant. Never-fail handles and no-flat, off-road tires make it easy to get supplies and gear where you need it, intact and secure. Both can pull double duty as a cooler. Endurance-40 features include lift holds, cam latches and parachute rigging slots.
The National Guard and Reserve Equipment Allocation (NGREA) list for Fiscal Year 2018 included modular container systems for palletized cargo among its high priority items for combat and domestic response missions.
"I'm really excited to see modular containers make the list," Summers said. Once again, Speedbox is fit for duty and on the move. Find out more at www.speedbox.us.
---
Also in News

Speed Box is unveiling its kennel and cooler line at AUSA 
14-16 October 2019.