Speedbox Featured in Soldier Systems Daily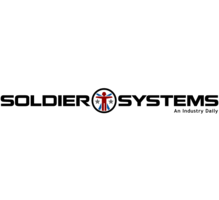 SPEEDBOX LAUNCHES VIA SOLDIERS SYSTEMS DAILY
- Speedbox enhances the way the military mobilizes -
 Ridgeland, MS – 30, June 2016 – Speedbox, a privately owned company located in Ridgeland, MS is pleased to announce its launch today via Soldiers Systems Daily.
 Speedbox is "a container system born out of frustration from using less durable, less thoughtful, and less integrated containers. At its core, Speedbox is a heavy-duty stackable, interlocking, wheeled, vented, drainable, buoyant, pull-able, rotationally molded container that maximizes the useable space on a 463-L pallet…it's kind of like combat luggage. Gone are the days of spending up to 3 hours to build a pallet. When used to its full potential, Speedbox is a system that allows its users to palletize a 463-L pallet in less than ten minutes."
 Regarding the company's launch, Speedbox's VP of Marketing, Matthew Summers said, "The reception of Speedbox has almost been overwhelming. It feels like we are fixing a problem that everyone has encountered. When we pitch Speedbox, people just get it. We are pleased to do our part in making our military more efficient".
 About Speedbox
Speedbox, LLC is a privately owned manufacturing company located in Ridgeland, MS established in 2014.  It is a Service Disabled Veteran Owned Business, CAGE 7ECM0. The company is headquartered and manufactures in the USA.  More information can be found at www.speedbox.us.
About Soldiers Systems Daily
Soldier Systems Daily is the premier daily web publication covering the tactical industry. Government and Military Acquisition professionals, Industry leaders, and consumers alike rely on Soldier Systems Daily for its up-to-date reporting and in-depth analysis. Soldier Systems Daily doesn't just report Government procurement awards nor parrot press releases from industry. All information is weighed for its added value and paired with historical data to provide unmatched insight into the tactical industry. More information can be found at www.soldiersystems.net. 
---
Also in News

Speed Box is unveiling its kennel and cooler line at AUSA 
14-16 October 2019.